Bazooka Jump Shinobi
A downloadable game for Windows
One Shinobi. One Bazooka. One level. One mechanic.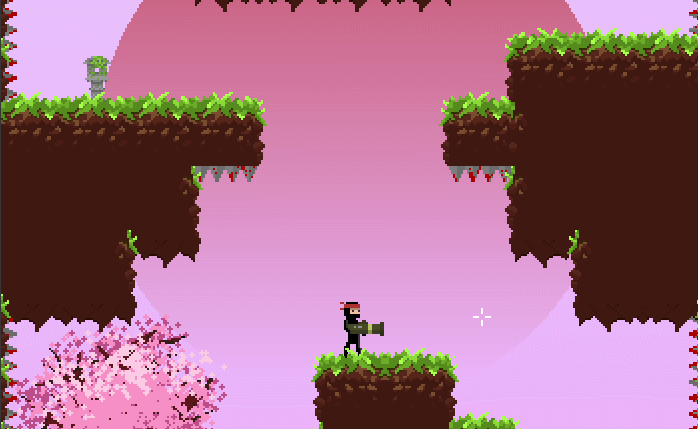 Welcome to the world of Bazooka Jump Shinobi. A simple shoot-to-move game.
All you have to do is to beat the level as fast as you can by using the Bazooka to propel yourself and kill enemies along the way.
Inspired by gamejam games such as Soulward and Cannon, I decided to embark myself into the journey of materializing my first ever completed game from scratch, while getting my feet wet into learning many things gamedev-related. This is the result. Hope you enjoy it!.

Input Device Support

Keyboard and mouse
Gamepads

Xbox One Controller
DualShock 4

Controls

Keyboard and mouse

Move left: A/Left Arrow
Move right: D/Right Arrow
Shoot Bazooka: Mouse left button
Aim Bazooka: Move mouse
Toggle pause: ESC

DualShock 4

Move left/right: Left stick
Shoot Bazooka: R2
Aim Bazooka: Right Stick
Toggle pause: OPTIONS

Xbox One Controller

Move left/right: Left stick
Shoot Bazooka: RB
Aim Bazooka: Right Stick
Toggle pause: START

Credits

Game, 2D art and sound effects: A. J. Ricoveri
Music: "Yami 2" by SHW Free Music
Font face: "Stacked Pixel" by Monkopus